Wordbee has developed an Instant Translation Tool, a free Add-in for Microsoft Office that let you translate emails, text and documents on the fly.
Built for Microsoft Outlook and Microsoft Word, the Add-ins use a combination of machine translation and your very own translation memories to give you a "gist" translation – a first-run translation of the best possible quality to give you an immediate idea of what the content is about, in your own language. If you're unhappy with the gist translation, human post-editing can be requested, directly from the tool.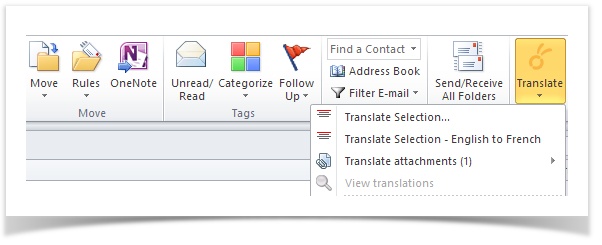 Login and password
You'll need a login to a Wordbee Translator platform, be it your own or that of your translation provider. Wordbee Translator is a cloud-based translation system. Please request the credentials from your provider or your Wordbee Translator administrator.
For more information you might want to read more about these new Desktop Tools in our Resource Center.