Wordbee Translator's QA Check already offers a useful Text Length Check, which provides translators with an easy to use tool, particularly for localization tasks where the text length often has to correspond to the original text or shouldn't exceed its length more than the specified limit.
However, as part of our aim to provide our users with the best possible features we have released an improved version of this check.
Now users can specify the minimum and maximum length for all segments within a file by indicating the fixed lengths in characters or a percentage of the source text length. This can be specified on the QA tab under the relevant file format.
These text length limits can also be viewed and edited in the Translation Editor.
We have implemented a new option that is enabled by default for all existing QA profiles users have created. When this option is ticked it ensures that the text length rule is validated and the translation length is within the limits set by the rule. This means that the QA in the Translation Editor also adheres to these limits by default.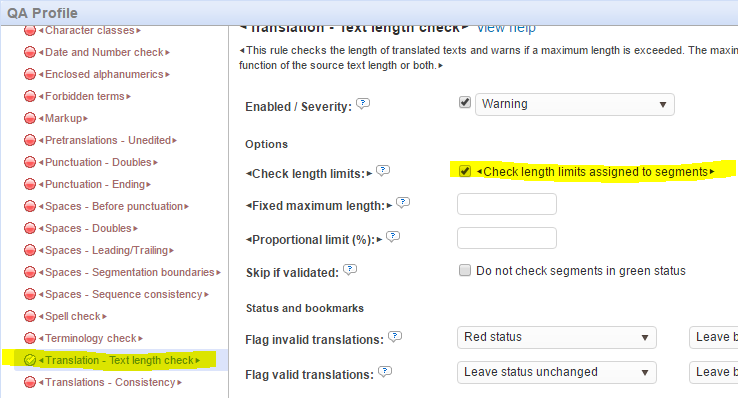 It is important to note that these limits apply to the text as a whole and do not affect Wordbee's segmentation rules. Therefore, if a file is already segmented, the system will generate sub-segments based upon the specified limit values. For more information, please feel free to check out Translation - Text Length Check using this link.